The Hermes Standard Initiative Meeting November 2017
Productronica 2017 marked another key mile stone in the young yet already impressive history of The Hermes Standard.
The members meeting: Welcoming  new members and agreeing on the next steps
The day before the show, November 13, the second meeting of active participants of The Hermes Standard Initiative was held. 40 persons of 26 companies met to welcome new members of the initiative, presented their current activities regarding implementing The Hermes Standard and reported about successful field tests. Finally, proposals for developing forth  The Hermes Standard were discussed and to agreed on, forming a new revision of The Hermes Standard Version 1.0.
The new revision will be available shortly from this website at the download area.
With this respect, having used an advanced web-based process for proposing improvements and reviewing the suggestions upfront, discussions during the meeting were very focused and effective: All proposals were agreed on and confirmed by democratic voting ("One company, one vote"). In fact: For an open and non-proprietary standard such as The Hermes Standard, an effective and transparent way of including all vendors in the further development of the specification is an essential factor for lasting success.  The Hermes Standard Initiative has shown that it has both the right tool and the right process to quickly advance towards its goal: Making The Hermes Standard the new backbone for board-flow data management in Smart SMT Factories.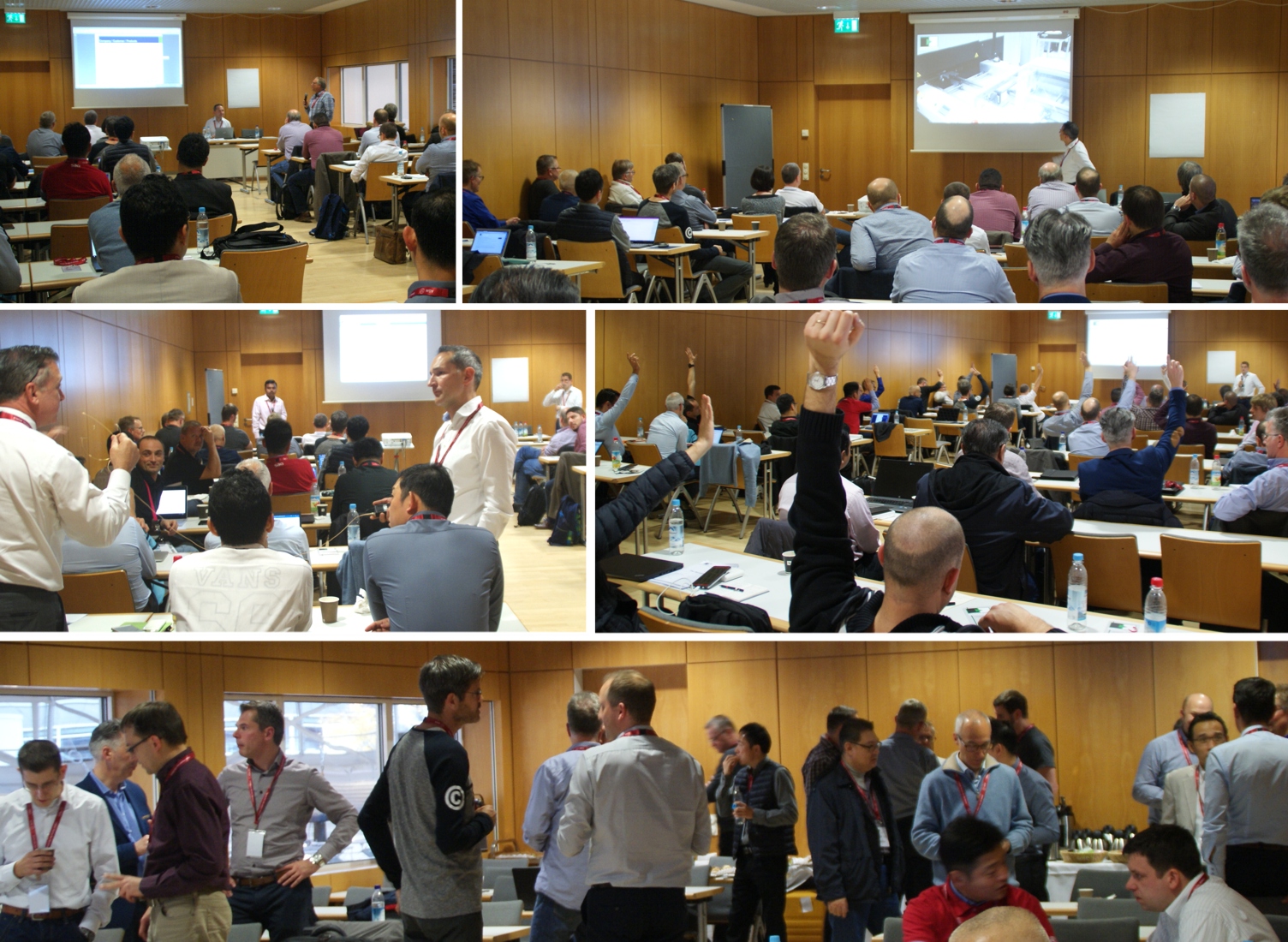 The Hermes Standard Initiative meeting on Monday, November 13, at Productronica in Munich: New members introducing themselves, existing members presenting implementations, discussion of new proposals, voting on actual next steps, intensive networking.
Images: Stefan Förste, ASM