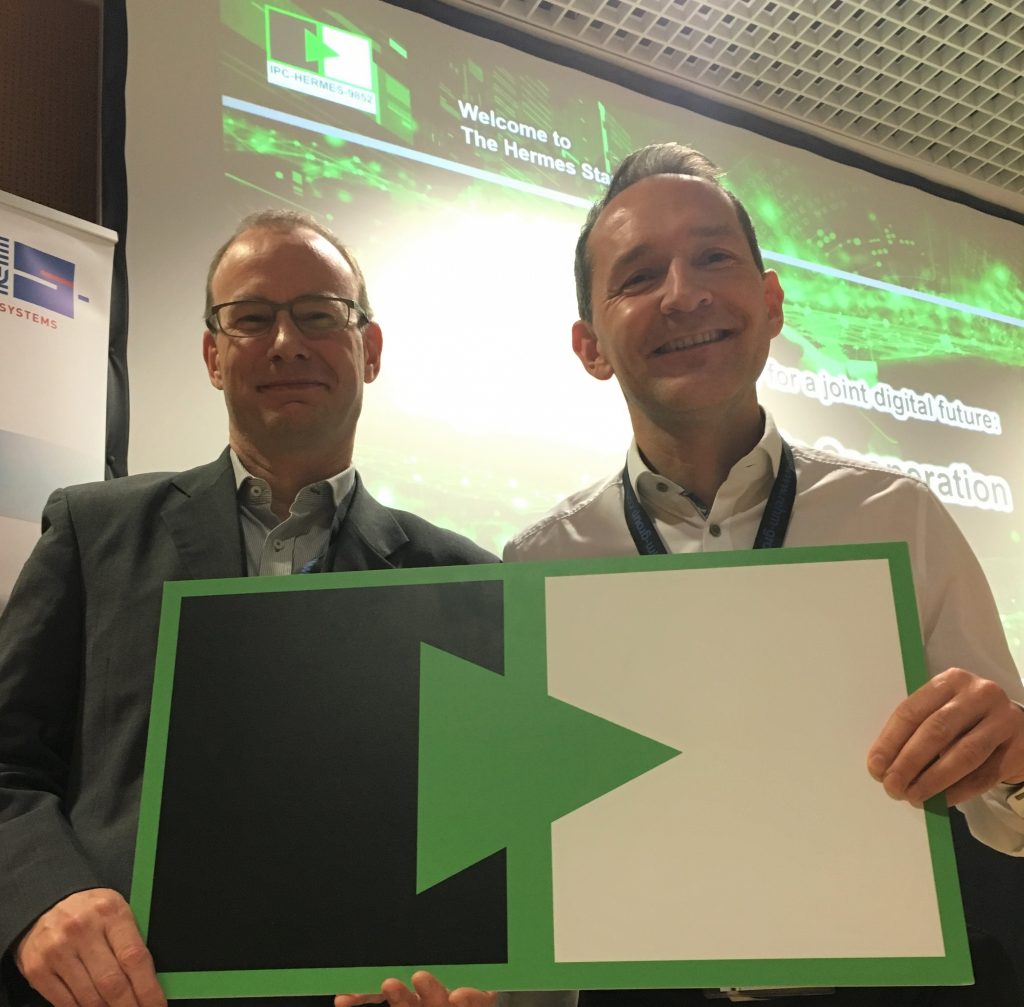 After two and a half years, the responsibility has now been handed over from Thomas Bliem (ASM, right) to Håkan Sandell, Director Industry 4.0 platform solutions at MYCRONIC (left).
"Congratulations" and "Thank You"
At the regular members meeting of The Hermes Standard Initiative on November 11, 2019, at Productronica Show Ground in Munich, the members elected Håkan Sandell of Mycronic to become the next chair of the initiative.
The handover comes with the key message to all members and users of The Hermes Standard (IPC-HERMES-9852) that the initiative is based on a fully open cooperation of companies working together to bring forward capabilities of electronics manufacturers globally.
The members expressed their gratitude to Thomas for bringing The Hermes Standard to such great shape and wished Håkan all the best for his coming time as Chair of The Hermes Standard Initiative.